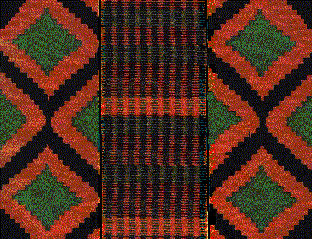 ABOUT THE UJAMAA BUSINESS ROUNDTABLE
The principle of Kwanzaa called Ujamaa means "Cooperative Economics." In our view, the 21st Century version of Cooperative Economics is cooperating in business so that we can all get business and help each other grow. The "crabs in a barrel" mentality is not part of our vocabulary. We are here to help one another and sincerely believe that when one succeeds, we all succeed. As opportunities present themselves, we make assessments as to which other members can come under the lead company's "umbrella" to bring a broader level of expertise to our clients and prospects.

Vision:
"Our vision is to see business entities grow and reach their full potential in the business community".
Mission:
"Seek to enrich the lives of African American Business Professionals by providing opportunities in education, fellowship, and entrepreneurship".
NATHANIEL "NAT" ALSTON, JR.